CENTIPEDE CNC controller boards are in stock and ready to ship
Version 3.0.1 Firmware is out. Please read ChangeLog to learn what's new.
Version 2.2.4.1 Driver is out. Please read ChangeLog to learn what's new.
New documentation is out. Please read ChangeLog to learn what's new.
Important notice about shipping!
The entire website has been just rebuilt so it is running and all customer information has been restored to what it was so nothing has been lost in transition.
You can get all required information, download all files that used to be on the site, and even purchase whatever you want. However the job is NOT complete yet and USPS just changed their client API again so shipping calculators do NOT work as of right now. That will be fixed as soon as possible (probably before the end of January) but for now the only shipping method available is $40 Flat Rate shipping.
This is a temporary measure until proper USPS API are integrated. If you want to purchase something right now you can use that Flat Rate shipping option or you can wait until proper shipping methods are installed. That won't take long, probably a week, but it is not finished yet.
We do hereby inform everybody that we do NOT make any profit on shipping and you will be refunded every single cent paid over the actual shipping price. For international shipments that might cost more than $40 we will absorb any amounts exceeding $40 so you'll end up paying $40.
Full CENTIPEDE set (PCI, BRK, Cable, optional several CONNectors) fits in a regular USPS Priority Medium Flat Rate box and that is how it is shipped. That means the MAXIMUM shipping charge will NOT exceed regular USPS Priority Medium Flat Rate box rate plus $7 or so for full price insurance. Flat rate is currently $11.35 to anywhere in the US, $32.95 for Mexico/Canada and $47.95 for all other countries.
This is MAXIMUM rate. We will try to ship it regular USPS Priority that is usually even cheaper than that (e.g. shipping for Canada order is something like $31.65 or so INCLUDING insurance.)
Please rest assured that whatever you paid over the actual shipping cost will be promptly refunded up to last cent. There is no charge for supplies or whatever, we only charge you whatever we paid to USPS.
That means you can safely pay whatever you charged and you will get a shipping overcharge refunded the same day or the next day the latest. So please do NOT get scared by that $40 Flat Rate shipping charge.

There will be more changes to the web site and it might get significantly different -- the work is in progress right now. There might also be some parts and corners that do not work right now but please rest assured it will be fixed really soon.


For those who were not able to find prices and how to purchase a set -- just CLICK HERE.



For those who were not able to find a brief description what it is -- please CLICK HERE.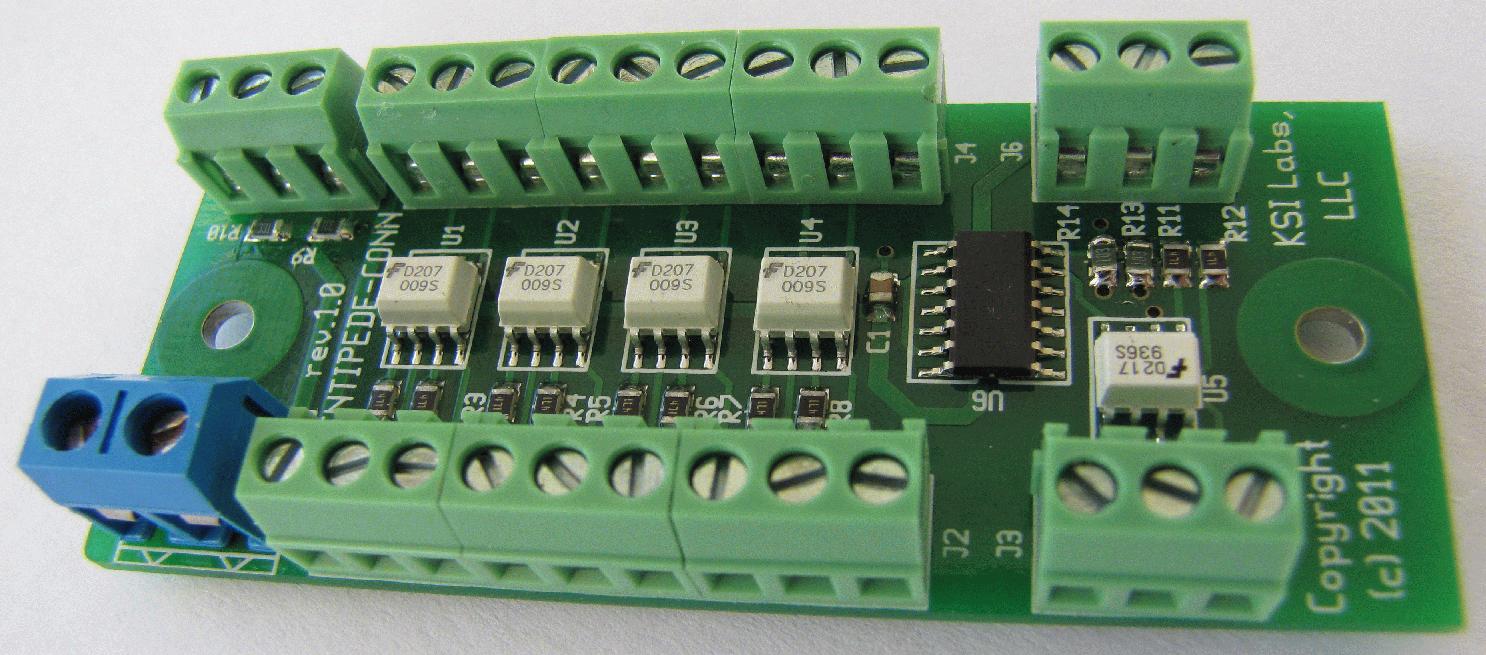 CONNector schematic
PCI Manual (GPIO firmware)
PCI Manual (Mach3 firmware)
BRK Manual